Sometimes, I wonder why I never get tired of reviewing makeup--- for those who don't know, I have been reviewing makeup since 2010. Then, just now, I realized that it's because there are still products that excite me! Just like this BB Cream cushion from Laneige. The concept was totally new to me.
Laneige is one of the best Korean brands that I've tried; however, the prices of their products are more expensive than Etude House, Tony Moly and The Faceshop. ~sad part~ >.<
LANEIGE SNOW BB SOOTHING CUSHION
New-concept Cushion BB for Whitening + Sunscreen + Sweat-proof + Soothing + Makeup Effects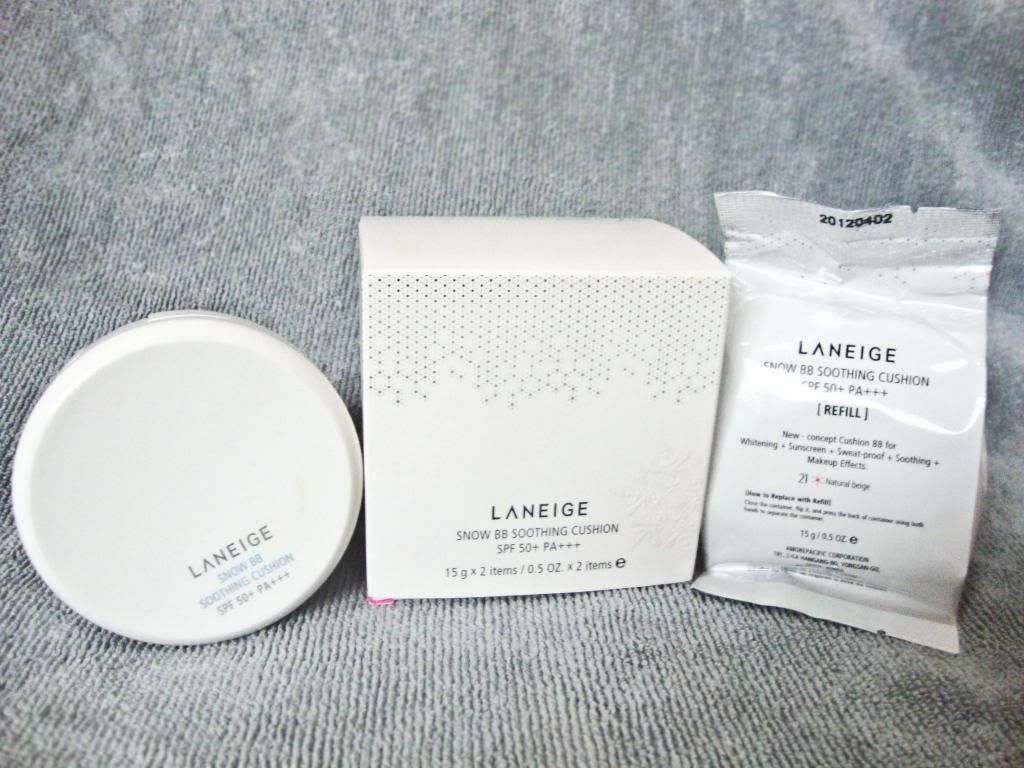 Functional Cosmetic
UV Protection , Whitening, For All skin types
Compared to most of Laneige products, this isn't as expensive as I expected it to be. You could get a compact plus two refills for Php 1,950 only! Refill (without compact) only cost Php 950.
This bb cream is available in 4 shades; the one I got is in 21 Natural Beige. (List of my foundation shades HERE)
The packaging is made from a white plastic container that is too bulky and yet, very sturdy looking.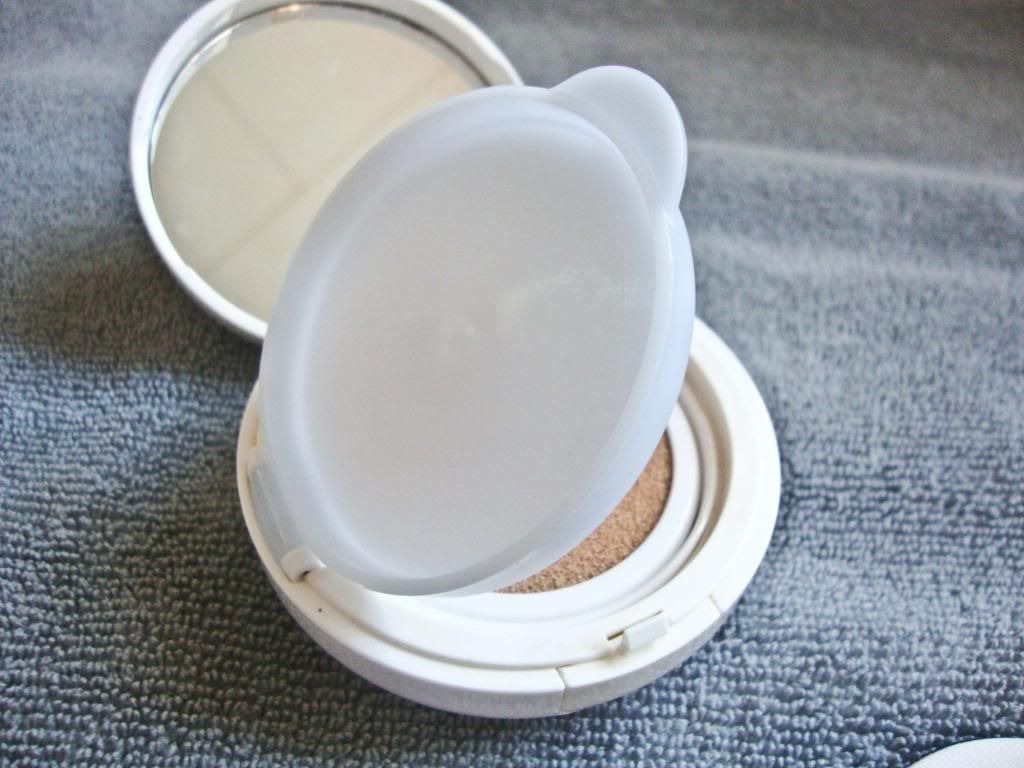 The mirror is huge and perfect!
The compact has a separate compartment for sponge.
The sponge is with a very good quality. It has a nice texture and unlike most sponge, it doesn't have a latex-smell to it! Plus… it absorbs the bb cream, but doesn't eat the makeup at all.
The bb cream is soaked in this porous sponge/ cushion. You have to press the sponge provided to dispense the product.
Unlike typical bb creams, the coverage is quite good enough. You can add more layers to achieve full coverage.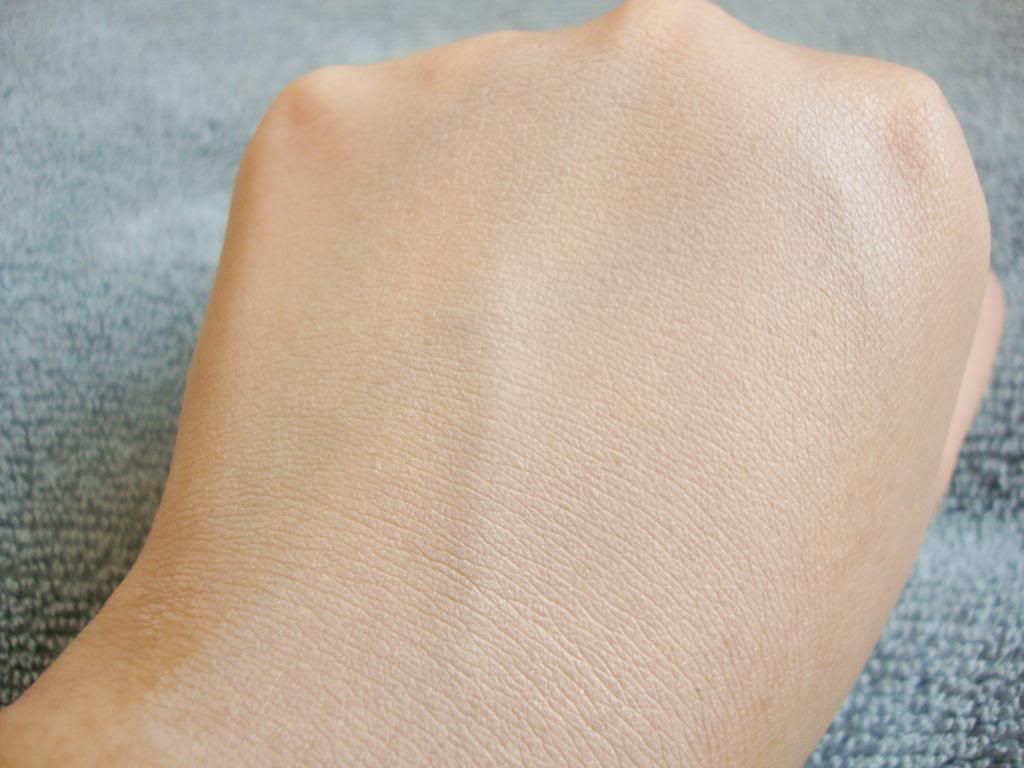 This bb cream can be really tricky to apply especially if you're going to use more than one layer of bb cream. Also, it has the tendency to look cakey when set with powder. Normally, I don't use this bb cream all over my face when I'm using a setting powder. I just apply it to certain areas of my face such as my tzone where I tend to get super oily.
PROS
- Cheaper compared to most bb creams
- Excellent staying power; it lasts all day!
-Buildable coverage. Coverage is very good for a bb cream
-Has SPF50 PA+++ and yet, photo-friendly
- a little goes a long long way
-does not transfer on my glasses or cellphone
- no need to set with powder; you can use the product on its own
CONS
- Can be really thick, heavy and cakey on skin ---especially when used for medium to full coverage and/or when set with powder
Would I recommend it? I would recommend this bb cream if you're looking for a compact, with good coverage, amazing oil control and superb staying power bb cream. However, personally, I still prefer to use my Faceshop Aqua Tinted BB Cream because it's easier to use and it's definitely a no-brainer bb cream.
Price:
Php 1950 for compact + 2 refills