I was never a huge fan of "The Faceshop" brand but during the 6 months that I was gone for my board exam review, I was unbelievably using mostly The Faceshop products on my face. The only non-faceshop cosmetics that I put on my face, if I remember it right, was my undereye concealer – 'cause you know I'm inlove with my Mary Kay Concealer.
My sister was a fan of the said shop and she is the one who introduced all the products that I have been currently loving from the brand.
The Faceshop Aqua Tinted BB Cream was a heaven sent. Before my review (board exam) period, I was a huge fan of Mary Kay Liquid Foundation. In fact, I use it for everyday. But during my board exam review, I only go to review center for 4 hours and I feel like wearing liquid foundation is no longer a necessity and just way too much for my skin already.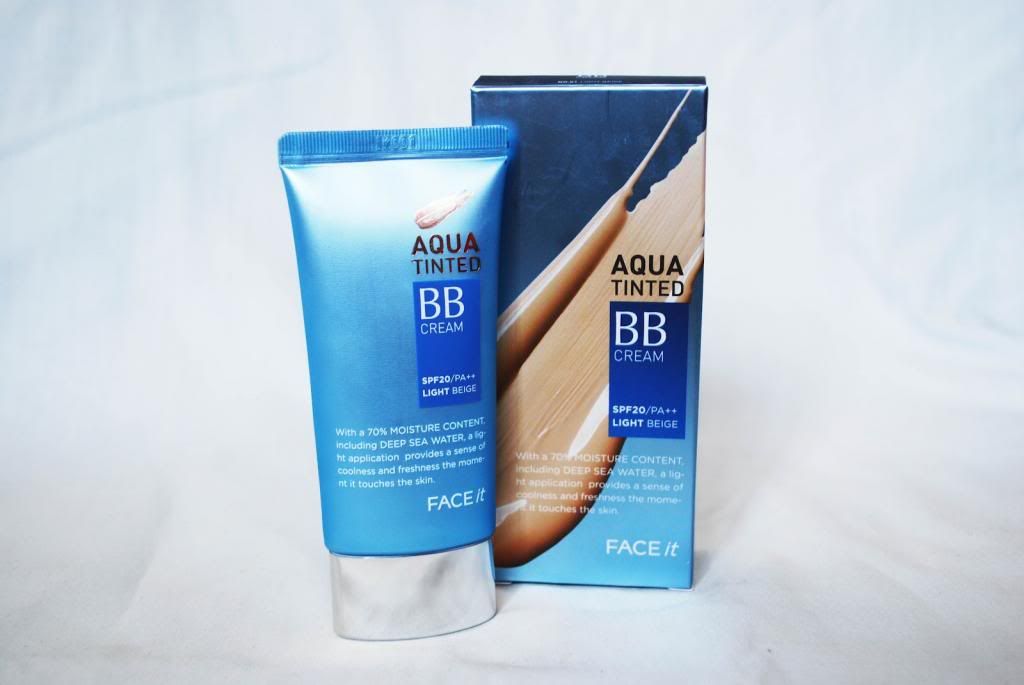 Faceshop says
"Light and creamy BB cream contains a whopping 70% moisture content, including deep sea water, leaving skin fresh and cool from the moment it touches your skin. Medium but buildable coverage conceals blemishes and other skin imperfections to create a flawless finish that radiates with health. Purslane extract effectively calms and soothes skin for all day comfort."
I say,
This BB cream is very light and refreshing on skin. I sometimes forget that I'm wearing it! It goes smoothly even on rough skin days. It was never cakey! The best part? It didn't break me out.
The scent is mild like a powder scent. Coverage isn't amazing, though. It is very sheer and just right to even out your skin tone.
Oil control isn't amazing either. Well, atleast it doesn't promise to keep your oil at bay, right? Plus, the bb cream does transfer on my cellphone screen whenever I use it for phone calls.
However, in spite of all the negatives I just said, it was still a bb cream that I really enjoyed using for 6 months just because it was something that my skin really needs during those times.
Ohh, if you're wondering. This comes in two shades, and I'm using the lighter one which is 01 Light Beige since it has yellow-based which is suitable for my warm-asian skin tone.
It has SPF20/ PA++ but doesn't feel sticky on skin.
So, yes, I still recommend it. I honestly think that a girl must have atleast two kinds of face foundation/ bb cream. One with very sheer coverage which you can use during the days when you just need to even out your skintone but does not requires you a long period of time just like Sundays and one that provides a full-coverage, perfect makeup for special occasions.