Ahhh, what a beautiful day!
Today, I received a package from Emily Sia-Koa. Just few months ago, she hosted a giveaway and guess what, I won… and my prize? Are you excited to see it?
It's an Estee Lauder Advanced Night Repair.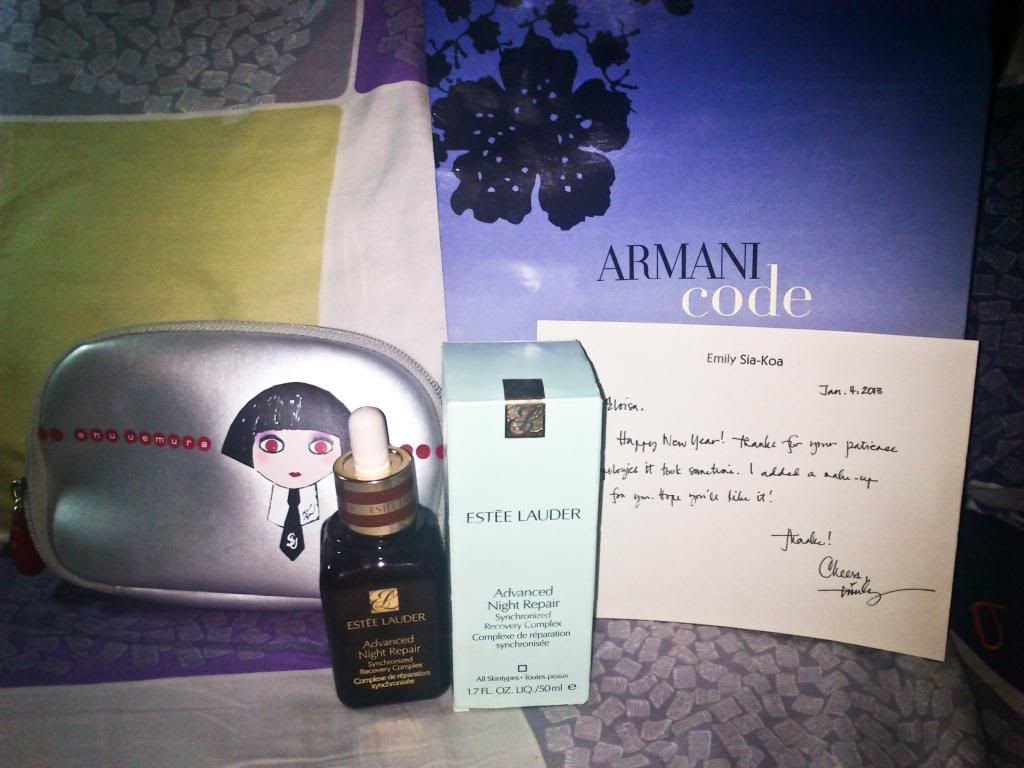 (she even added a Shu Uemura Make up Pouch plus a personal letter for me. She's the sweetest, right?)
Oh yes!! I'm so happy because I have been dying to have this but there's no way I could afford it now. So, thank you so much, Ms. Emily!
Expect a review girls once I'm done testing it.

Please do check and follow MS. EMILY's BEAUTY BLOG HERE