Learning makeup was probably one of the best things I enjoyed growing up. However, this thing I called "hobby" damaged my skin, little by little.
I wasn't born with beautiful skin, that's for sure (and I know you can tell!), but I tell you, it was a lot better before… way back years when I still don't know anything about foundation, lipsticks and more!
As much as I love makeup, I sometimes blame myself for learning about it. There are times when I just want to "unlearn" it, but it was quite too impossible. I have been a makeup-dependent for years, for goodness sake! So, the only solution I came up with is to use minimal makeup as much as possible and to put only good things on my face.
I have been eyeing VMV Hypoallergenic products for years but it was quite expensive for my taste. However, just few days ago, I decided to give it a try. Why not invest on something that's good for my skin, right?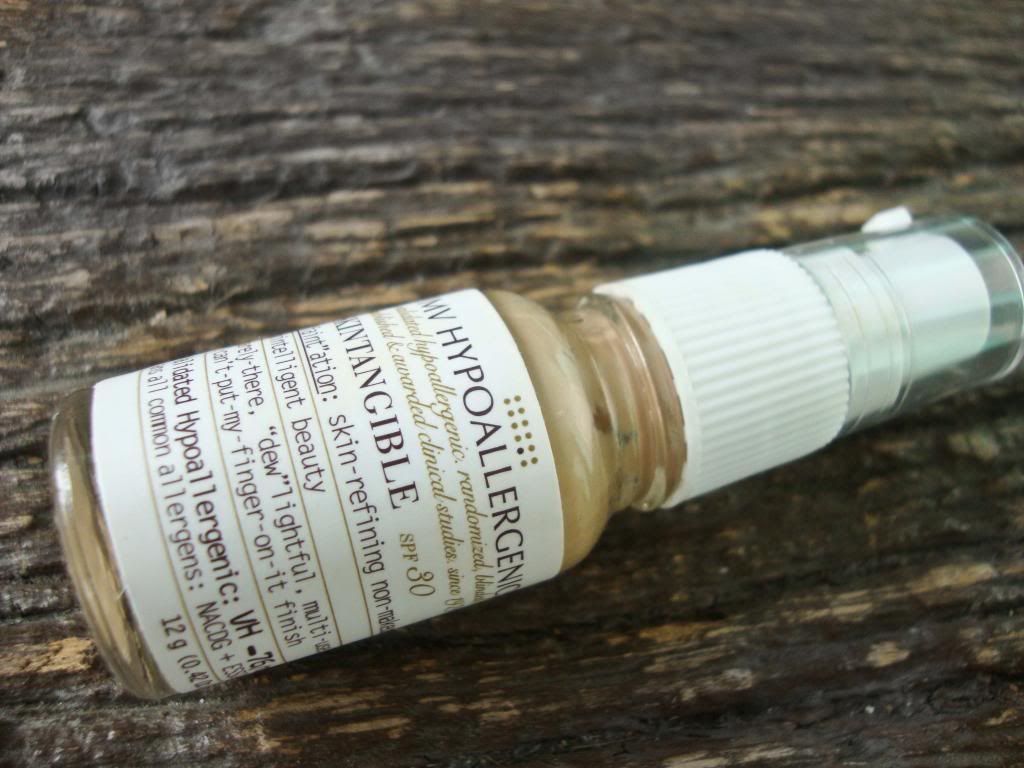 I originally wanted to show you how innovative and eco-friendly their packaging is (the box), however, yesterday my auntie threw the box away >.<. Nevertheless, I still commend VMV Hypoallergenic for showing great concern for our environment through creating eco-friendly packaging like that. (The box is a fold-able box). I love the fact that this brand does not only cares for our skin but also for our surroundings.
This product is available in two sizes; the one I got was the smaller version. This Php 600-version (purse-proportioned edition) is as big as my lipsticks (1st picture below) while the bigger size costs about Php 1050.
The pocket size bottle contains only 12 grams of products. It is housed in this typical glass bottle and has good quality pump.
I suggest you to purchase first the smaller version and see if it works for you.
This is my first ever VMV Hypoallergenic product, I must say that for the price I was actually expecting more. Yes, at first, it did disappoint me. Just then, I realized that the thing that really disappointed me was not the product itself but the expectation I had after reading several reviews.
I was not expecting any coverage because I've read tons of reviews already before purchasing this product. However, I was expecting that it would at least evens out my skintone, just like my The Faceshop Aqua Tinted BB Cream. Naturally, I have uneven skin tone on my face and contrary to the box description it did not evens out my skintone. With that, I was really disappointed. But, after several usages, I've learned to like it.
If you have uneven skintone or you have flaws you want to cover, never expect this to substitute your foundation or concealer. This works best as primer and skincare in one.
This so-called BBBB (bb cream but better!) comes only in one shade which is looks dark at first but disappears on skin when blended.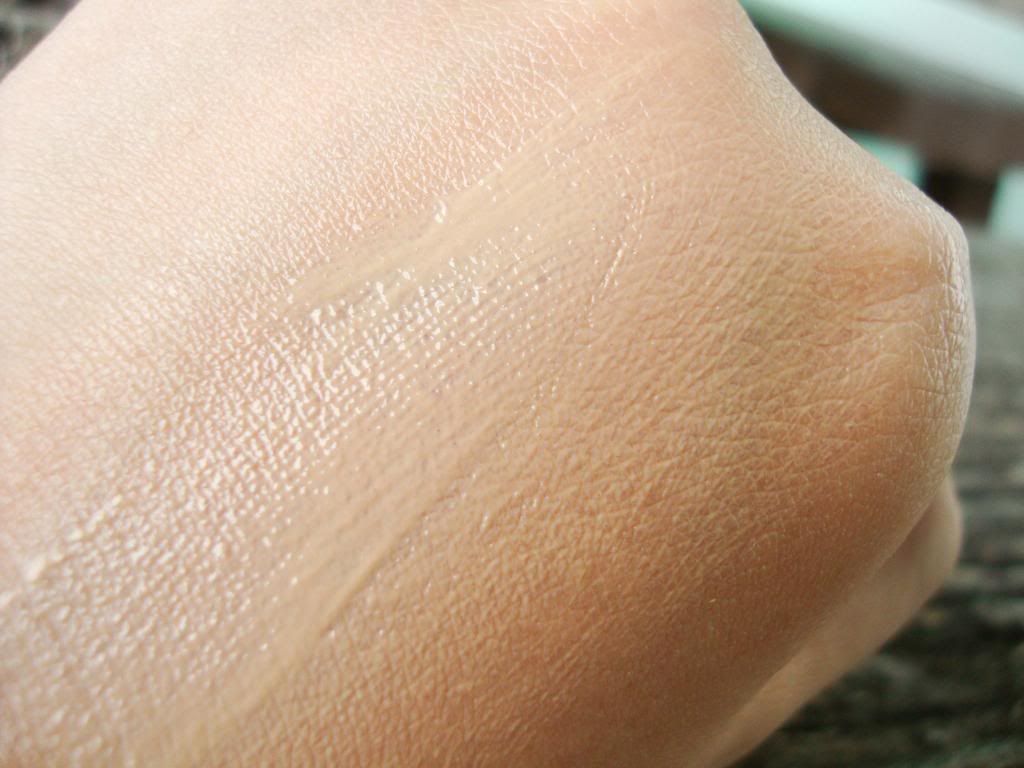 It gives your skin a dewy-effect so if you have an oily skin, setting it with powder is still a must!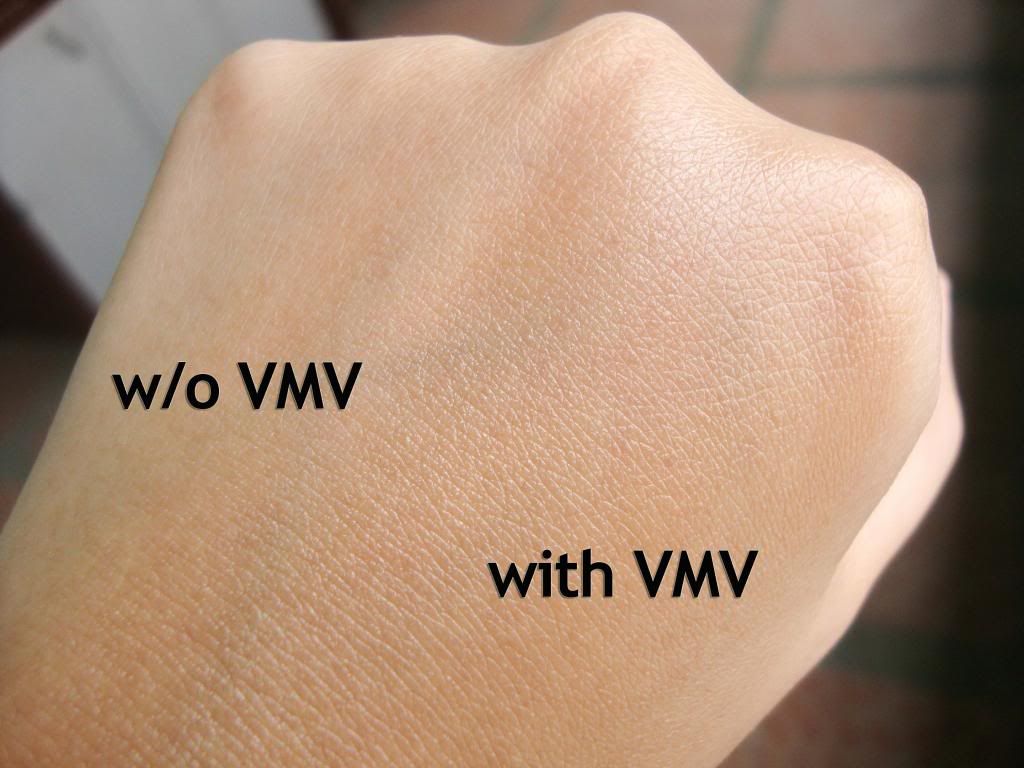 You can also use this as skincare product! It contains antioxidants and purely mineral SPF sunscreens to protect against fine lines, hyperpigmentations and other signs of (photo) aging. It also contains monolaurin plus other monoglycerides — all coconut-derived, soothing, anti-acne and antiinflammatory.
My favorite part? It has SPF 30 so I don't have to use separate sunblock. I just hate the heavy-greasy feel of sunblock underneath my foundation.
On the negative side --- I don't know if it's just me--- I noticed that this BBBB oxidizes on me, meaning it looks darker on skin after few hours.
Nevertheless, I still like it since my skin feels safe whenever I use it. It's very light on skin, and you'll definitely forget you're wearing it.
PROS:
-Primer and Skincare in one!
-recommended by dermatologists
-with tons of skincare benefits: anti-acne, protect against fine lines, hyperpigmentations and other signs of (photo) aging.
CONS
-no coverage (more like a skincare than a makeup) - if you want more coverage, try the Skin Savvy instead.
Overall, if you have budget for expensive products like so, and highly value the things that you put on your skin, I recommend you to try this product. Afterall, this brand was highly recommended by the dermatologists so it's good for you skin! As for me, I'm still thinking whether to repurchase it again. But, I will definitely finish this bottle! Also, I might try the Skin Savvy when this runs out (or I might consider buying Holika Holika Aqua Petit Jelly BB Cream, I saw it from Michelle Phan's January faves!)
How about you girls? Have you tried this product? I'm excited to hear what you think about it!
Don't forget to share it on my fan page!